Welcome to Law and Public Safety!!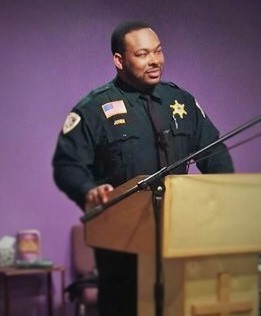 Jivaro Jones
, Law and Public Safety I and II
Greetings,
I am Jivaro Jones a proud native of historic Holly Springs, MS and graduate of the Holly Springs High School. I received my basic law enforcement certification from North Mississippi Law Enforcement Training Center in 2007 and completed Basic S.W.A.T. Academy in 2009. Throughout my career I have had the remarkable honor to serve my community in numerous capacities such as: Patrol Officer, Detective, School Resource Officer, Narcotics Agent, S.W.A.T team member, and Crime Scene Investigator. For the past seven and a half years I have had the awesome pleasure to serve as Law and Public Safety instructor at the Holly Springs Career and Technical Center.
Students are required to complete two assignments a week on ACT Workkeys. Students will sign into Clever and go to USA TestPrep
for the assignments.
Assignments will be posted on Thursdays and are due the following Thursday for grades.